Stephen G. Esrati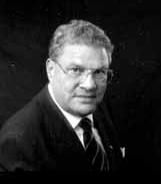 Photo Copyright 1994 by Herbert Ascherman Jr.

THE TENTH PRAYER - published by Xlibris Corp is now available! The book is historical fiction, ending at the time of the Suez War of 1959 and follows the lives of several people. Read the first chapter of THE TENTH PRAYER or find out how to purchase it.
Stephen G. Esrati, 76, is a retired newspaper editor and prolific philatelic journalist. He worked for the Boston Herald-Traveler, The Celina (Ohio) Daily Standard, the Toronto Globe and Mail, and Cleveland Plain Dealer as a reporter, copy editor, assistant city editor, and assistant business and financial editor.
Born in Berlin in 1927, Esrati moved to Palestine in 1933, then to the United States in 1937. He was a graduate of the oldest public high school in the United States, English High School in Boston, and holds two degrees in political science from Boston University. He served in Italy i the U.S. Army in World War II and was recalled to active duty for the Korean war. He also served in the Irgun Zvai Leumi, a Jewish underground army in Palestine, and was a prisoner in Lebanon during the Israeli War of Independence in 1948. He was active in the U.S. Army Reserve through 1960, his last tour of duty as a Sergeant First Class in the 320th Special Forces Group of Boston.
Esrati was among the first American hostages in Lebanon. Esrati and 60 other men were removed from a U.S. passenger ship, the Marine Carp, in Beirut shortly after Israel declared its independence. The Lebanese claimed they were "Zionists heading for Palestine to fight." They were held about six weeks in a former French army barracks in Baalbek that later became the headquarters of Hizbullah.
As a philatelic writer, Esrati wrote for the children's page of the Boston Herald and for 11 years the weekly stamp column in The Plain Dealer. He also wrote for The American Philatelist, German Postal Specialist, Congress Book, Deutschland-Sammler, Sammler Lupe, The Canadian Philatelist, Linn's, Canadian Stamp News, and Stamp Collector.
His non-philatelic writings have appeared in newspapers on three continents. He is a member of the Disabled American Veterans, 88th Infantry Division Association, the Newspaper Guild (AFL-CIO) and many philatelic societies.
Esrati's experiences in the Special Forces formed part of the background for his novel, COMRADES, AVENGE US.

You can reach the author by emailing Stephen G. Esrati.
Return to